August 08, 2018
Adelaide Festival 2019 Centrepiece: Barrie Kosky's The Magic Flute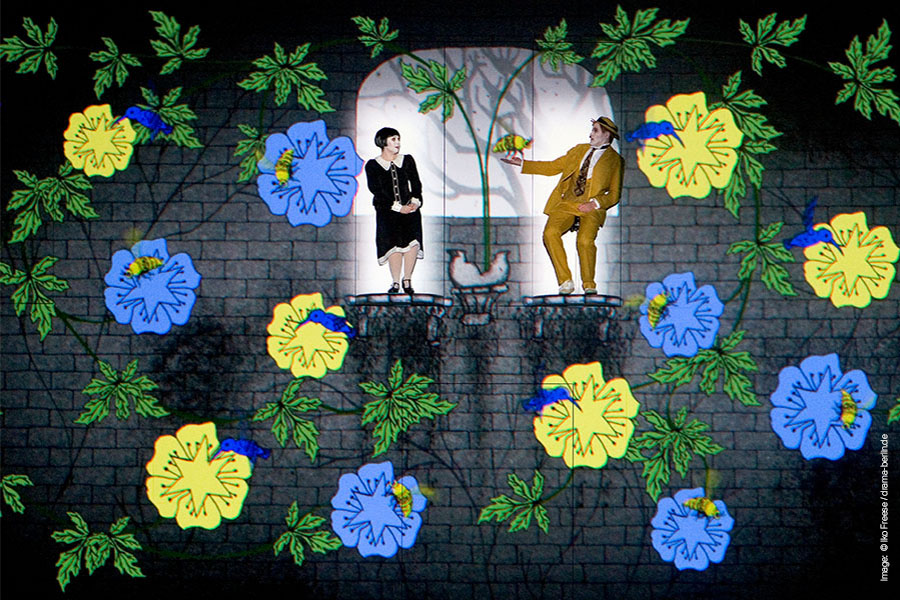 Kosky and his multi-award-winning opera company, the Berlin-based Komische Oper will make a triumphant return to the 2019 Adelaide Festival with its most popular and joyous masterwork, Mozart's The Magic Flute.
Following its Berlin premiere in 2012, The Magic Flute has won Opera World Awards, accumulated rapturous reviews and played to over half a million people in 22 cities across Europe, America and Asia.
The Magic Flute is co-directed by Komische Oper's Artistic Director Barrie Kosky in conjunction with Suzanne Andrade from acclaimed British performance company 1927. Together with Paul Barritt, they have created a thrilling imaginative world which fuses the virtuosity of live opera performance with grand-scale animated tableaux. Their production evokes the enchantment of Buster Keaton's silent movies, the dark underbelly of Tim Burton and the whimsy and humour of early 20th Century animated cartoons – think Felix the Cat and Betty Boop.
The Magic Flute has played to sell out audiences since 1791 when it was first staged just 8 weeks before Mozart's death. On one level the work is a fairy tale of a damsel in distress and the handsome prince who rescues her, however beneath the surface the story explores the layers of human experience, the quest for enlightenment and the search for knowledge, justice, wisdom and truth.
Adelaide Festival Friends enjoy 15% discount on tickets and access to a priority booking period, ahead of the release to the General Public on 22 August. 
For more information, visit the event page.
Other News