July 29, 2018
Bestselling Author Johann Hari Comes To Adelaide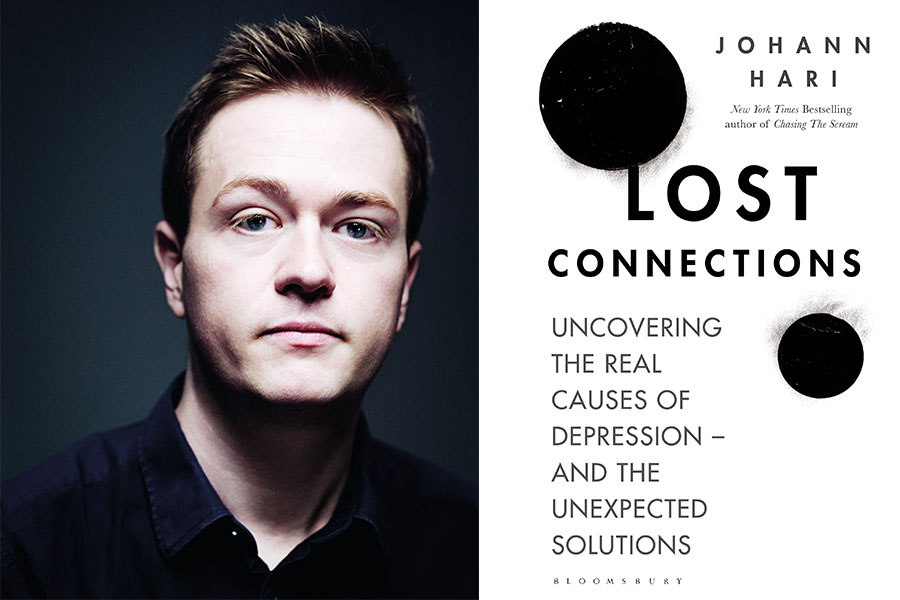 After sell-out lectures across the world and one of the most viewed TED talks ever, Adelaide Writers' Week brings controversial-British writer and journalist Johann Hari to Adelaide to discuss his views on mental health and its treatments outlined in his latest book Lost Connections: Uncovering the Real Causes of Depression and the Unexpected Solutions.
Johann Hari's previous bestselling book Chasing the Scream: The First and Last Days of the War transformed the global debate about drug addiction. In his new book, the instant New York Times bestseller Lost Connections, Hari's own long experience with depression and anti-depressant medication spurred him to ask what really causes depression and how it can be solved.
In pursuit of an answer, Hari travelled the world for three years conducting interviews with experts – psychiatrists, neuroscientists and doctors, as well as social scientists, philosophers and psychologists. He now argues that much of what we have been told about anxiety and depression is wrong: antidepressants offer only temporary relief and environmental factors – alienation, loneliness, disconnection – are too often neglected in both diagnosis and cure.
Speaking recently on Western society's reliance on antidepressants, Johann Hari said: "It's not solving the problem for most people, it's not lifting most people out of not feeling good, which is why we need to have a much deeper conversation about why we're feeling so bad, why those reasons have been increasing. We need to expand the menu of options so we can deal with these deeper problems."
Adelaide Writers' Week Director Jo Dyer said: "Johann Hari has an uncommon knack for changing the terms of the debate. His ability to challenge notions and perceptions about serious issues affecting millions of people across the globe has been proven twice over. I'm particularly excited for Adelaide to have the opportunity to listen to his keynote on depression, which afflicts 1 million Australians every year. With endorsements from such varied individuals as Hillary Clinton, Elton John, Brian Eno and Naomi Klein, Lost Connections makes a powerful case that everything we thought we knew about depression may well be wrong and seeks to set us on a new path towards understanding and solutions. "
For more information, visit the event page.
Other News