Adelaide Festival 60 Years 1960–2020
Support
Become a Festival Friend
Be first in line for the world's best theatre, dance, music, visual arts, literature and more including 15% off your AF tickets
BUY MEMBERSHIP
Adelaide Festival 60 Years 1960–2020 content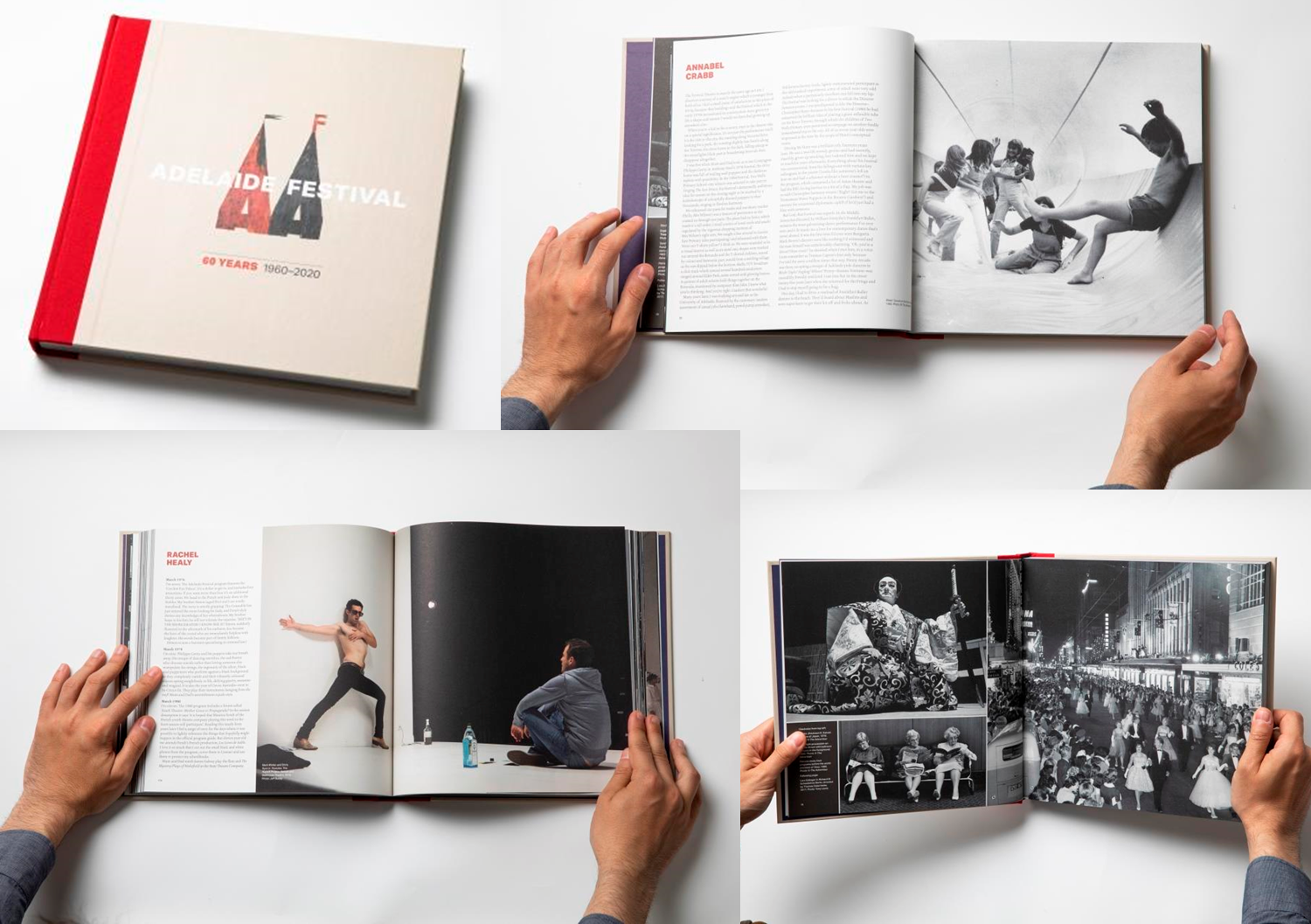 To celebrate 60 years of the Adelaide Festival, we have produced a stunning, cloth-bound, hardcover limited edition book which is a must have for any Adelaide Festival aficionado.

Adelaide Festival 60 Years is an astounding chorus of images and tales that revel in the life of the Festival since its founding in 1960 – remembering what it was, anticipating what it might be.
The tales are told by the many – choreographers, actors, singers, artistic directors, audience members, writers, lighting designers, curators and more.

Stunning full-colour photography captures moments in time, both sweeping and intimate, woven together to form an important story of culture and ideas across 60 years of history and 35 iconic festivals.

The Adelaide Festival is as much shaped by people and place as it in turn shapes people and place; its identity is a weird and wild shifting thing. It is not owned by one individual, but belongs to everyone.

Adelaide Festival 60 Years 1960–2020
Edited by Catherine McKinnon • 296 PP • $70.00
If you prefer to buy in person, visit the Adelaide Festival offices (Level 9, 33 King William Street Adelaide) or purchase over the counter at the Festival Theatre foyer during the Festival.
Here's a little sneak peek for you: