Donate
Support
Become a Festival Friend
Be first in line for the world's best theatre, dance, music, visual arts, literature and more including 15% off your AF tickets
BUY MEMBERSHIP
Donate content
Help us bring the Festival to more young South Australians
Celebrating our 60th year allows us to look back at the history of the Adelaide Festival and to reflect on what it has meant to so many since it began in 1960.
Throughout the last 60 years, generations of Festival audiences and young artists have had their passion for the arts ignited and nurtured. This speaks to the heart of the organisation and our mission to "thrill, inspire, challenge and delight audiences." We want this to continue for many years to come.
Help us in our aim to pass this legacy and love of the arts to future generations. Your donation will create opportunities for students to embark on an enriching life-long journey with the Festival and the arts. Your support will help ensure young people have the opportunity to experience the joy, enrichment and inspiration the Festival provides, starting a life-long journey of engagement with the power of creative expression.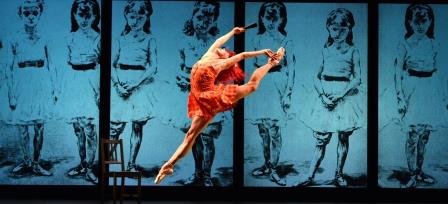 Your gift will contribute to:
Enabling 1000 disadvantaged students to attend a Festival performance at no cost and another 3,000 at just $20 per ticket;
Building pathways for young people to participate in the arts and share its social and personal benefits;
Creating a meaningful cultural experiences of the highest artistic quality that will stimulate creative thinking and engagement with ideas.
Every donation makes a significant impact on the scale and ambition of each Adelaide Festival. If you prefer to spread your tax-deductible donations over the course of a year, regular giving allows donors to make a monthly pledge.

All donations over $2 are fully tax deductible.
There are multiple ways you can donate:

PAYPAL AND CREDIT CARD
Looking for an increased level of involvement and financial support to Adelaide Festival?
Bequests
A bequest to the Adelaide Festival is a generous way for you to make a contribution with long term impact. Bequests to the Adelaide Festival, of any amount, can help expand our programs and strengthen our financial position as we plan for future festivals.
Adelaide Festival Benefactors
Benefactors are invited to align their contributions with specific outcomes, works and/or areas of interest (ie indigenous, education, new works, opera, visual arts, concerts, ballet). The Benefactor Program can be accessed from as little as $41 per month.
Opera Donor Circle and The Literati
Donor Circles empower individuals and increase the impact of your gift. Joining a circle means joining a group of like-minded supporters who are passionate about keeping this iconic event vibrant, inspiring and accessible to all, to build on the legacy of Adelaide Festival and Writers' Week for this and future generations of opera and literature lovers.
Chairman's Circle
The Chairman's Circle members directly support one prestigious international work in the Festival program and have access to exclusive networking and engagement opportunities with artists and writers during the Festival. Members of the Chairman's Circle make an annual investment of $10,000, of which $8,000 is a tax-deductible donation.

For more information or to discuss your contribution, please email Bernadette Woods, Philanthropy Manager or call her on 08 8216 4478.
We never share any of the personal information you provide when making a donation. You can read our Privacy Statement here.