About Adelaide
Info
Become a Festival Friend
Be first in line for the world's best theatre, dance, music, visual arts, literature and more including 15% off your AF tickets
BUY MEMBERSHIP
About Adelaide content
Adelaide. Designed for Life.
Every amazing place has a heart and Adelaide is the beating heart of South Australia.
Perfectly positioned between the hills and the sea, enjoying a mild Mediterranean climate and with world-renowned wine regions and beautiful beaches at its door step, Adelaide is a city designed for life.
Repeatedly named one of the 'most liveable cities in the world', Adelaide is the perfect gateway to a more extensive South Australian experience.

For more information about Adelaide, visit the Adelaide Visitor Information Centre website or keep reading!
In the heart of Adelaide
While you're here, explore the city in a park. Wander down vibrant laneways, indulge in mouth-watering eats and stroll leisurely through the Park Lands. And create and share your experiences in a city designed for life.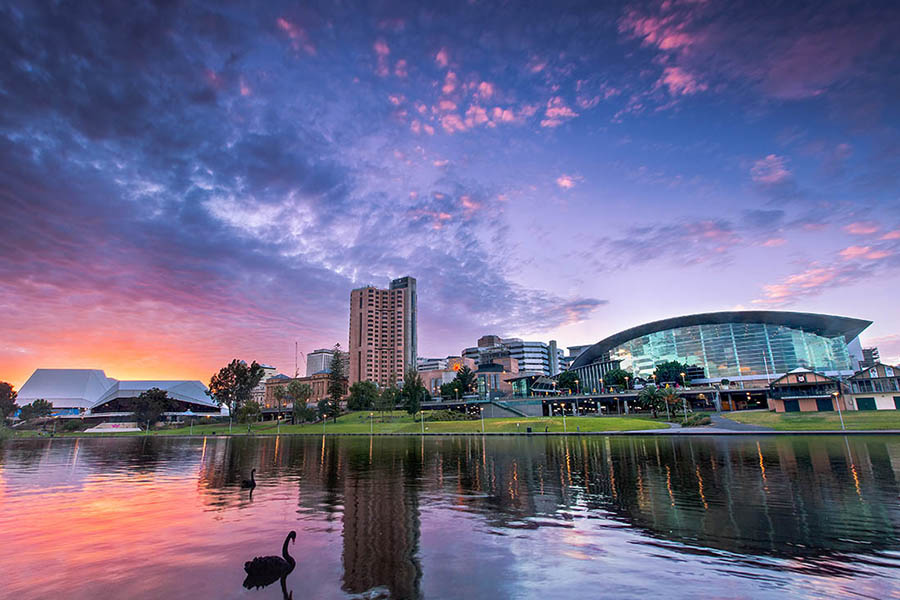 The Rundle Mall Precinct brings the freshest fashion, beauty, lifestyle and food into the City of Adelaide. The Mall hosts four leading department stores, 15 arcades and centres, more than 700 retailers, over 300 non-retail services, and 2,500 food court seats. Rundle Mall really comes alive during Festival season.

One of the many great things about Adelaide is its accessibility. One minute you're in a bustling, exciting city, and then in 20 minutes time you can be relaxing in the sun on some of the world's most beautiful beaches. Take the free City Connector bus down to the river Torrens, running along the River Torrens from Gilberton, through the CBD to Bowden, or jump on the Tram and head to Glenelg for some sun and a swim.
Driving around instead? Find your nearest UPark and save time and hassle by pre-booking your spot online.

If you appreciate contemporary art and design or a love for galleries, collections and exhibitions then Adelaide's North Terrace is a must visit precinct. A few hours along North Terrace and you will get a glimpse of our cultural past and our exciting, creative future.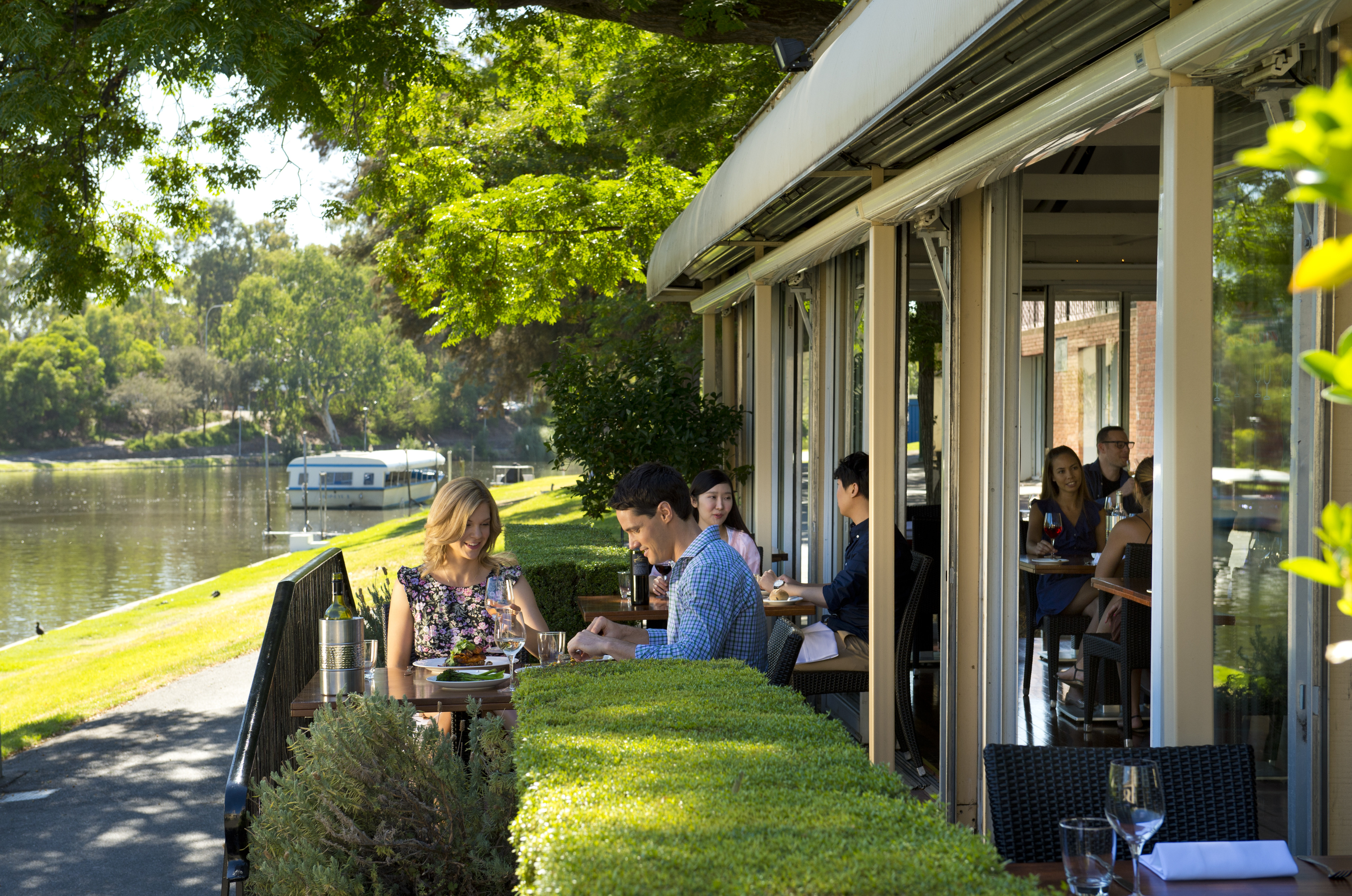 If you are planning to see a show in the cbd,  pair it with a dinner at Jolleys Boathouse: on the bank of the River Torrens and only a few steps away from the Adelaide Festival Centre, this Adelaide icon with a modern Australian menu is renowned for outstanding food (with influences from South-East Asia, North Africa and Japan) and an eclectic wine list.
Stay in the heart of the Festival to make the most of your time: InterContinental Adelaide and Oaks Hotels and Resorts are just a short walk away from most of the venues.

Outside the CBD
The d'Arenberg Cube in McLaren Vale is a five storey multi-function building set among Mourvèdre vines. The building has the optical illusion of floating in a vineyard, each level with spectacular views overlooking the rolling hills of Willunga. Inside is the winery's new cellar door, a restaurant, private function areas and numerous artworks and features throughout, detailed in the company's new smart phone application, 'The Alternate Realities Museum'. Enjoy a complimentary wine tasting, or book ahead for a premium wine or dining experience.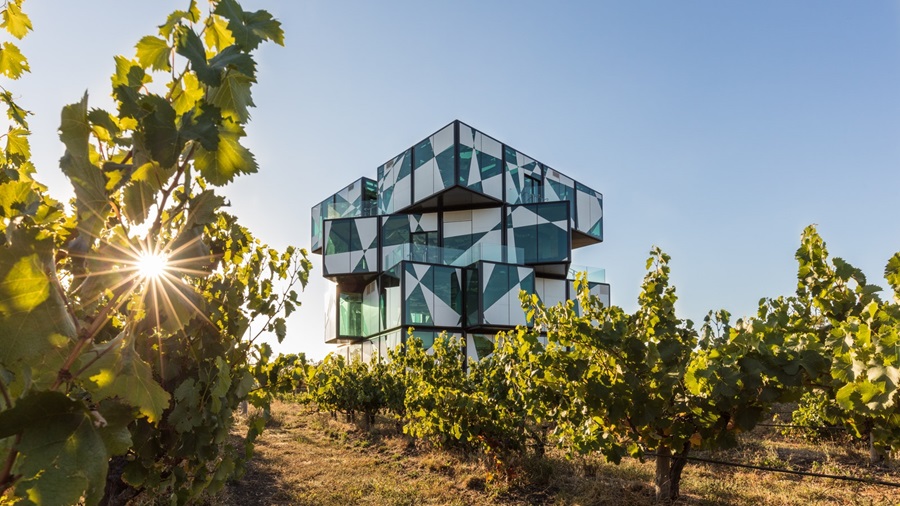 Take a day trip up to historic Hahndorf and Mount Barker - just 30 minutes from Adelaide via the South Eastern Freeway. Glimpse the private world of artist Sir Hans Heysen at The Cedars, take in the view at Mount Barker Summit, then kick back and enjoy a show at Ukaria Cultural Centre: the scenery is to die for! If you have a little more time, explore further afield in the Adelaide Hills to discover the region's walking and cycling trails, winery cellar doors, breweries, distilleries, cideries, wildlife, gardens, studios and galleries.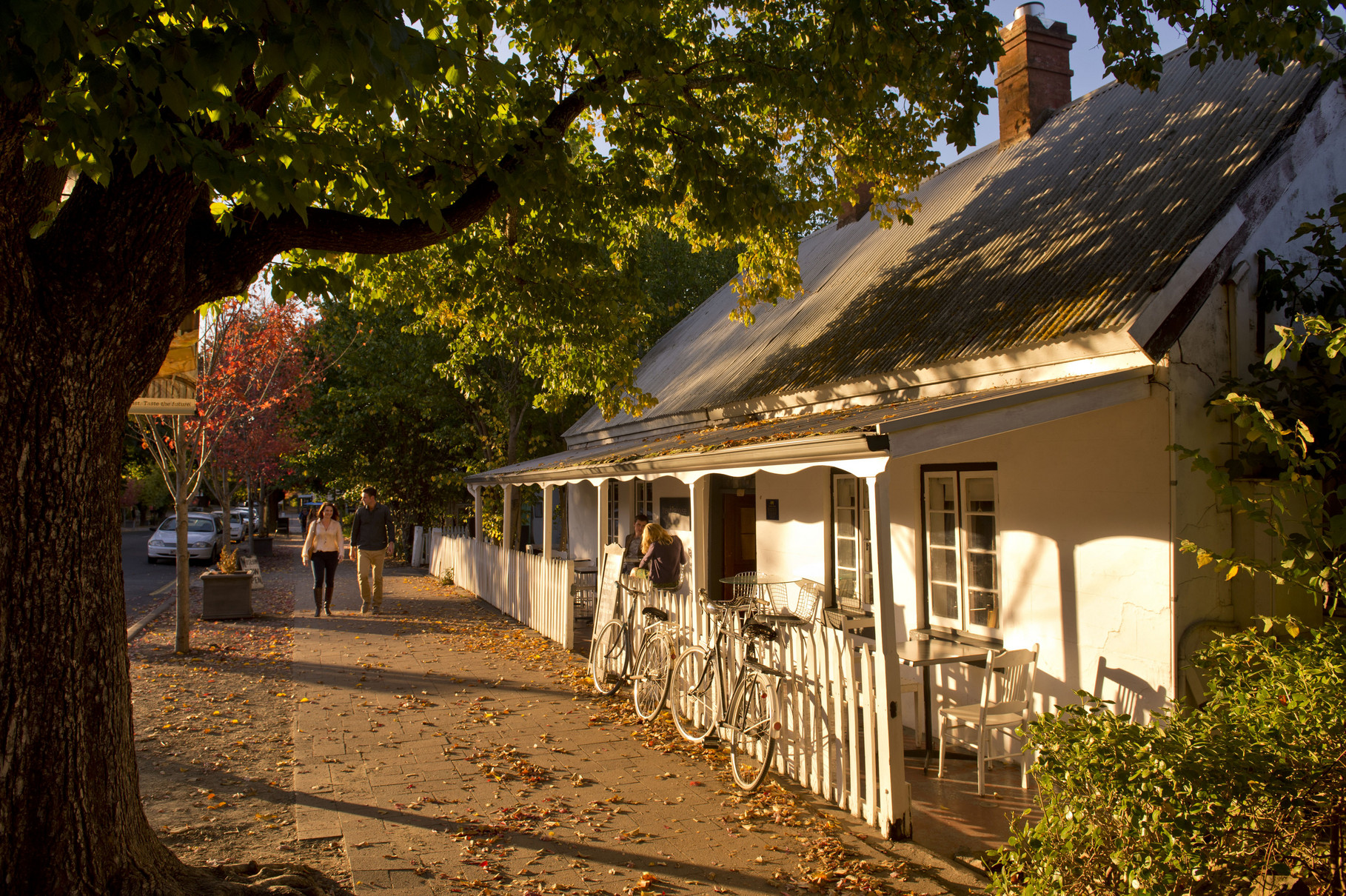 And once you've had your fill of Adelaide, consider flying home or onto your next adventure with Emirates - Official Airline Partner of the Adelaide Festival. Emirates fly out of Adelaide, first class to locations all over the world. For more information visit the Emirates website.