March 17, 2019
Spinning some numbers on the 2019 Adelaide Festival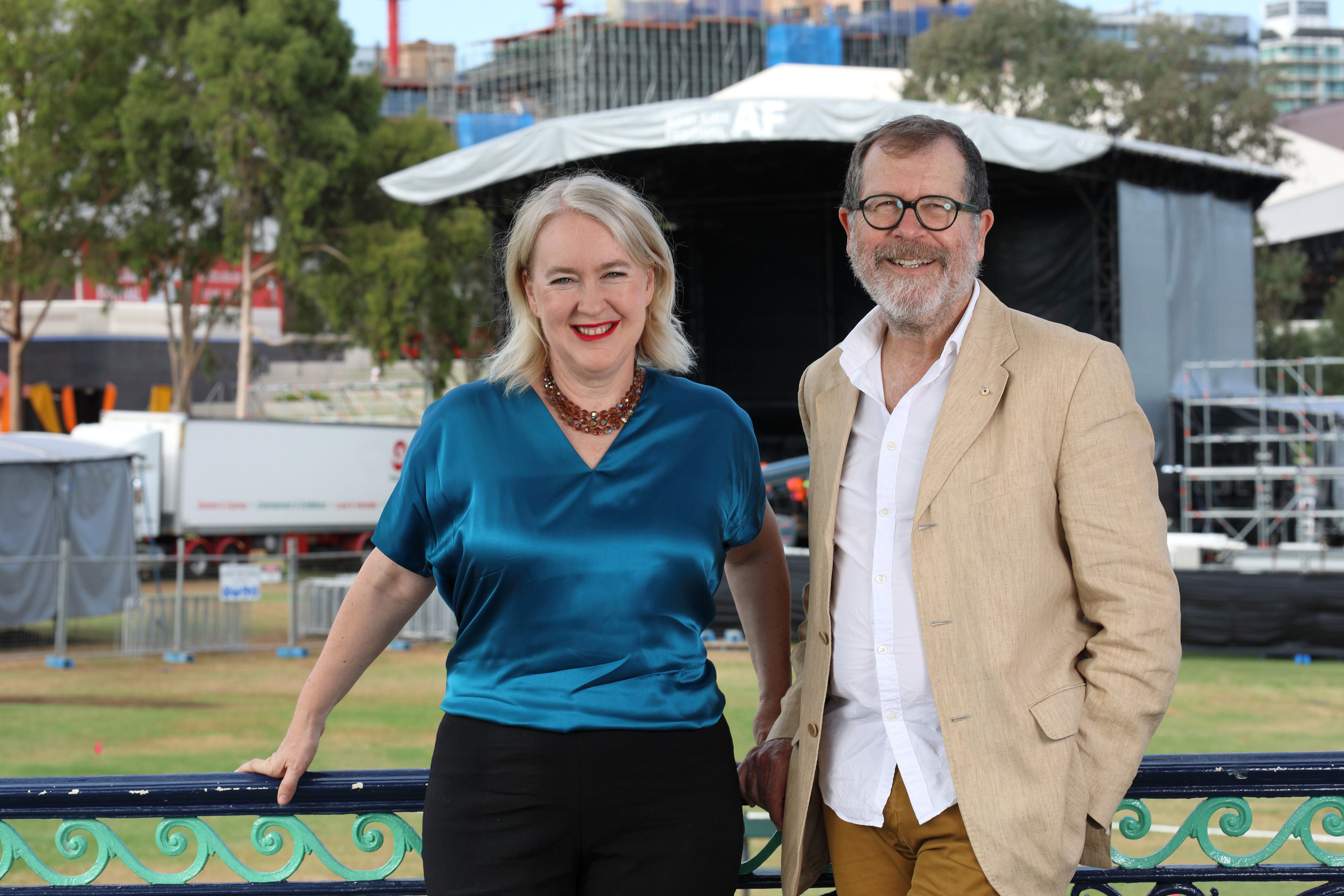 One day out from the Adelaide Festival opening and 2019 is already the highest box office result in the Festival's 59 year history, breaking the 2018 record as the biggest box office taking.
Some numbers to spin...
A total audience of more than 316,129 have attended Adelaide Festival events (including WOMADelaide).
Over 72,000 tickets sold
$5,989,183 (figure is inclusive of umbrella shows), 31% up compared to 2018
22% of tickets have been sold interstate
Facts and Figures for the 2019 Adelaide Festival:
The line-up includes 10 world premieres, 17 Australian premieres and 23 events exclusive to Adelaide.
On the Palais - 14 music events, 10 Festival Forum events, 15 Breakfast with Paper Events.
AF19 hosted a total of 485 performances (includes 84 writers week sessions + kids day +YA day and 75 WOMADelaide performances) by 1270 artists from 56 countries
15 sold out shows and events:
Barrie Kosky's extraordinary production of The Magic Flute for Komische Oper Berlin.
The world premiere of Meryl Tankard's re-worked Two Feet starring world-renowned Russian prima ballerina Natalia Osipova.
Un Poyo Rojo the hilarious double act from Argentina making their Australian Premiere.
La Reprise. Histoire(s) du théâtre from Belgium – the first work by Europe's hottest director Milo Rau to be seen in Australia.
The world premiere of 13 Ways To Look At Birds by Paul Kelly, James Ledger and the Seraphim Trio.
The Sretensky Monastery Choir in their Australian debut.
Bagryana Popov's unique staging of Uncle Vanya at Hans Heysen's house "The Cedars".
Seven of the eleven concerts in the Chamber Landscapes mini-festival at UKARIA
Sold out shows on the Palais:
The Others, Sarah Blasko, They Might Be Giants
Opening Address: Ben Okri (Adelaide Writers' Week)
All three Long Lunch events:

Annabel Crabb and Special Guest Julie Bishop
Duncan Welgemoed and the Isango Ensemble from A Man of Good Hope
Maggie Beer and Special Guest Robyn Archer.
Other News